What they're saying about Laura Cheadle:
"She is perpetual motion, boundless energy, and shares her love of music with everyone present … Laura is incapable of standing still, staying on the stage, or even keeping her shoes on." STAGE Magazine
"Cheadle loves music and appreciates the tiny details that go into making a song more than just a melody and chords. Laura Cheadle makes singing seem easy. She's teeming with the sort of soul that other artists can only dream of." SKOPE Magazine
"Laura Cheadle is a young, jeans-wearing singer & multi-instrumentalist who writes songs in the coffeeshop-love-song tradition & renders them in a smooth-funky, B3 kind of way" Time Out NY
"..Not only does Laura have the voice and the looks to back up her musical talent, but she also has that indescribable "it" star quality that hoists her a level or two above most other extremely talented local acts." Philadelphia Music Examiner
"LAURA CHEADLE is a young white woman with a big guitar. She shows that she has just as big a voice, in a way that would makes the likes of Bill Withers or the Reverend Al Green smile" Jersey Beat Magazine
"Laura Cheadle Voted "Best Female Singer of 2009" and "Best Female Artist of 2010″ on the Hit Radio Station 93.7 WSTW Hometown Heroes Homey Awards."
'Winner of Best Blues / Jazz Band at Tri State Indie Music Awards sponsored by WXPN '
---
High Profile Shows
Laura Cheadle has opened for/shared the stage with Marc Broussard, The Jonas Brothers, Sister Hazel, The Spin Doctors, Average White Band, Felix Cavaliere's Rascals, Kasim Sultan, John Oates/Hall and Oates, Terrance Simien, Peter Tork of The MONKEES,Garland Jeffreys, Constantine Maroulis, Ryan Cabrera, Derek Forbes, John Sebastian and many more.
---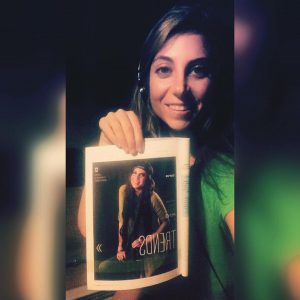 Laura Cheadle in the recording studio holding the new issue of Curve Magazine that she is featured in!
---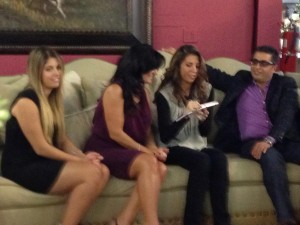 Laura signed a CD for the amazing Kathy Wakile of the Real Housewives of NJ on BRAVO when she met her and her entire family.
---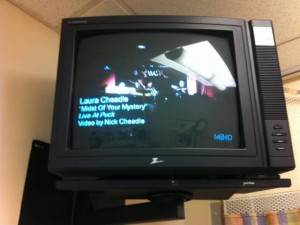 Laura Cheadle Music Videos Featured on MIND TV!